About The Show
Go Japan! is the first show of its kind in Europe. It's a one day celebration and cultural showcase of all things Japanese. The event is underpinned by a baseline of automotive content, while embracing far-eastern cultural and lifestyle elements for a fully immersive and visitor-participatory experience at the nation's favourite race circuit – Brands Hatch.
The event is a major automotive sporting highlight of 2021. It's organised by the experienced Time Attack team – who run well-establsihed and highly-popular shows such as Tunerfest and Modified Live – together with venue operators MSV. Go Japan! showcases the country it represents as a leading example of motorsport, special interest, hobby and business culture in a family focussed atmosphere to inspire, excite and entertain visitors and spectators like never before. There will be something for everyone for what promises to be a day where memories are made.
What to expect at Go Japan!?
On track: Time Attack / Civic Racing / Drifting / Special Demonstrations
Celebrating Civic feature
JDM Legends display
Car clubs
Japanese food
Iconic race cars
Trade Zones
Family fun

Brands Hatch Venue Information
UK's major motorsports venue
Internationally recognised venue
Superb location, easy access by road, train or bus
Close to London and Eurotunnel
Outstanding visitor facilities – catering/families/services/seating
Visitor friendly amphitheatre viewing throughout venue
Great food and modest pricing
Professional high-volume footfall venue operation
Directions & Getting There
Brands Hatch is situated on the A20 near West Kingsdown. Just 3 miles from junction 3 (Swanley) of the M25, it is linked via the A20 to the M20 and M25/26 motorways. By train : Regular services to Swanley station operate from London Victoria.
Brands Hatch Circuit
Fawkham
Longfield
Kent DA3 8NG
Tel : 01474 872331
Email : [email protected]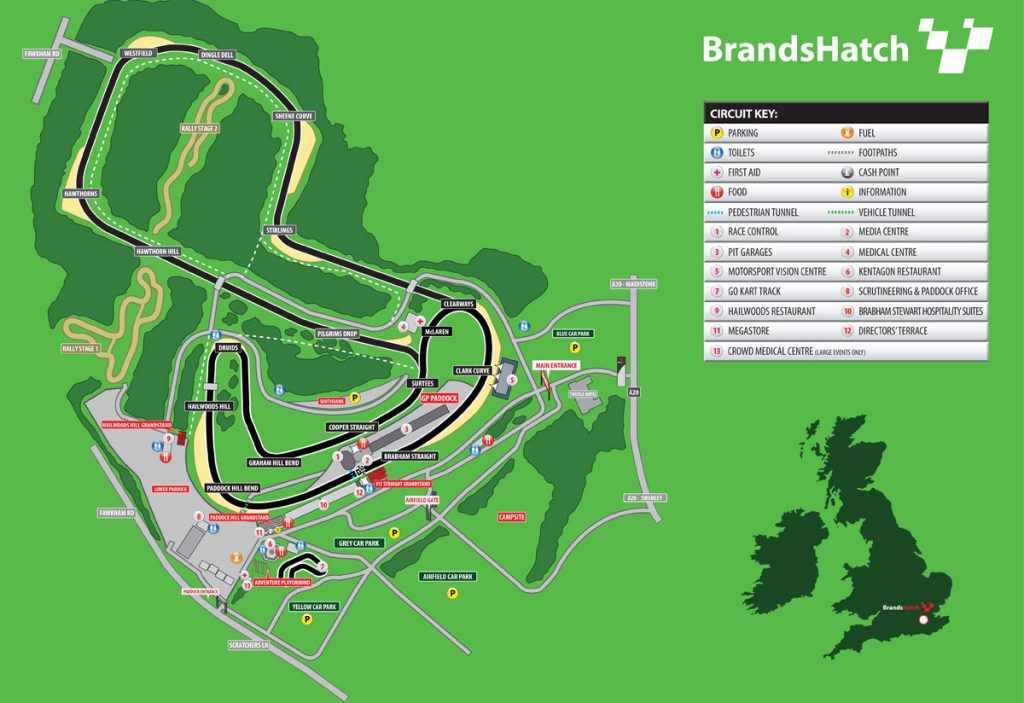 Venue Facilities
Brands Hatch has well equipped and modern facilities throughout the venue.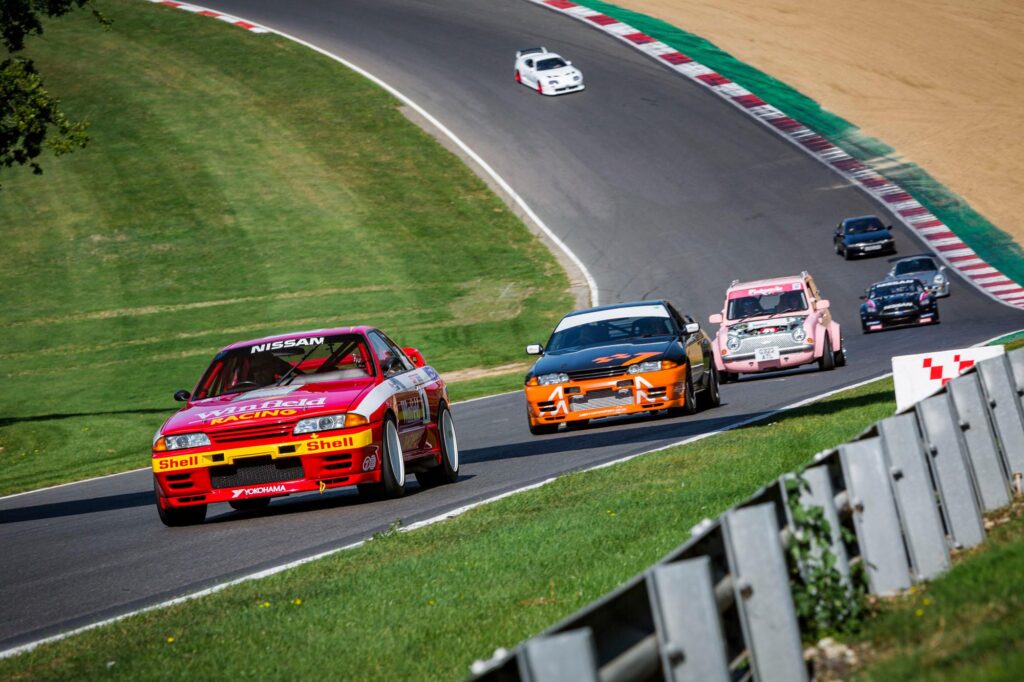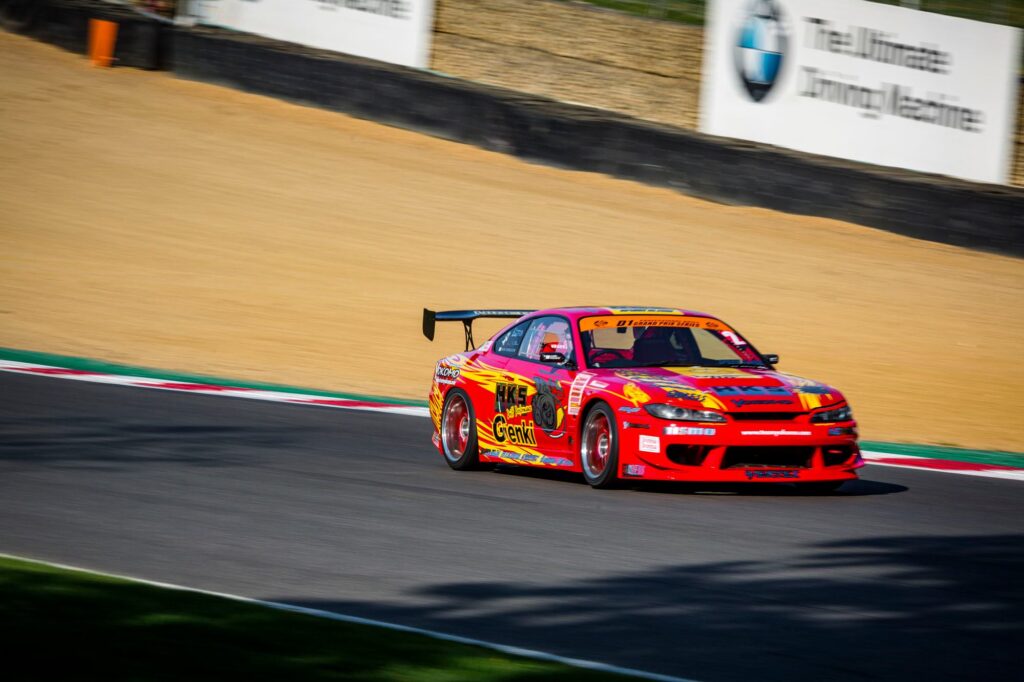 FAQs
What are the show opening hours?
Public opening hours are 0900-1830hrs. Car Clubs and Traders can arrive from 0700hrs
What time does the action start?
On and off track content starts from 1000hrs and finishes at 1830hrs – please check our event timetable when it is published to see what is on and when [ published around 1 week before the event ].
Can I park my car in the club displays in the show area?
Yes but you need to book yourself and your club in with us in advance, please see the car club page.
Are there places to eat and drink on site?
Yes there are food and drink vendors as well as a circuit cafe. The food is a high quality affair with modest pricing, there will also be ice creams etc. Within the cafe there is also a licenced bar overlooking the circuit.
No sorry they are not permitted on site but if you want to come with a picnic and refreshments of your own there are plenty of very nice grassed areas and woods around the venue to sit down and enjoy the action with friends and family.
If I am using my car in a Public Tracktime session do I still need to buy an entry ticket?
Yes, all visitors must have an entry ticket regardless of the activities when on site.
Whats the latest time to buy an advanced ticket?
Advanced tickets are on sale until 12noon on Wednesday before the event . After that date tickets may only be purchased on the gate.
Can I pay by credit/debit card?
Yes you can buy your tickets online until Wednesday before the event and we also take cards and cash on the gate during the event.
Yes all visitors have access to free parking inside the venue in designated areas. If you wish to come with your car club and have exclusive show parking, please see our car club page.
No sorry, as it's race track therefore pets are not allowed except for guide dogs.
I've bought tickets online but they haven't arrived yet, what should I do?
Advance tickets are handled by the circuit [MSV] directly. They charge and post the tickets to you by recorded delivery. If you need to chase-up things, please contact the circuit using the details that were provided to you when you purchased the ticket.